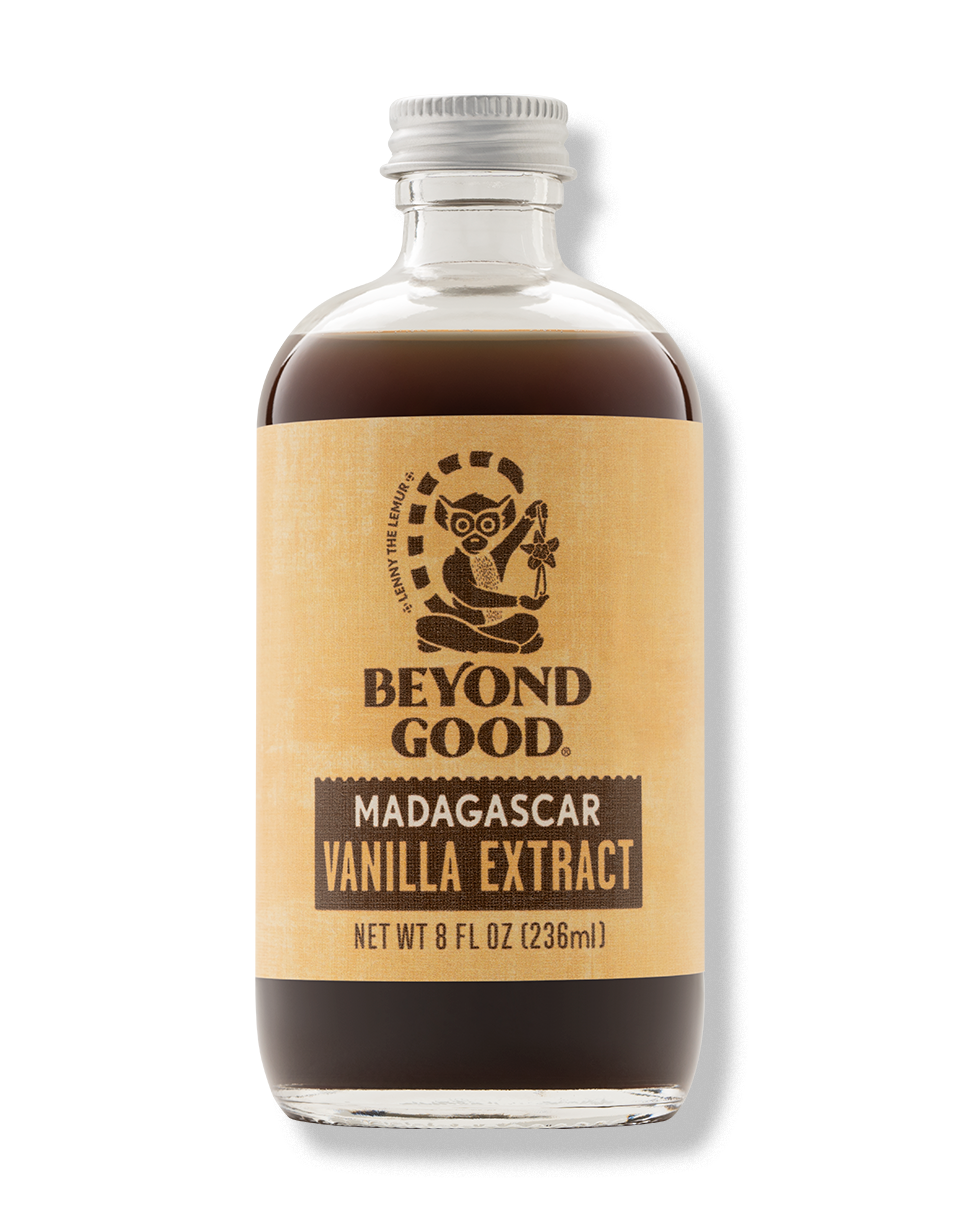 Pure Vanilla Extract
Single Origin Madagascar
This is the purest representation of the world's most popular flavor. This pure vanilla extract has a clean ingredient list with no added sugar. Because we use whole Bourbon vanilla beans for extraction rather than splits and broken beans, our vanilla has a unique depth of flavor and aroma.
$11.99
Tasting Notes
The standard bearer for traditional vanilla flavor and aroma, with depth created by floral notes, notes of dried fruit and warm spices.
Explore More Beyond Good
We have plenty to choose from.