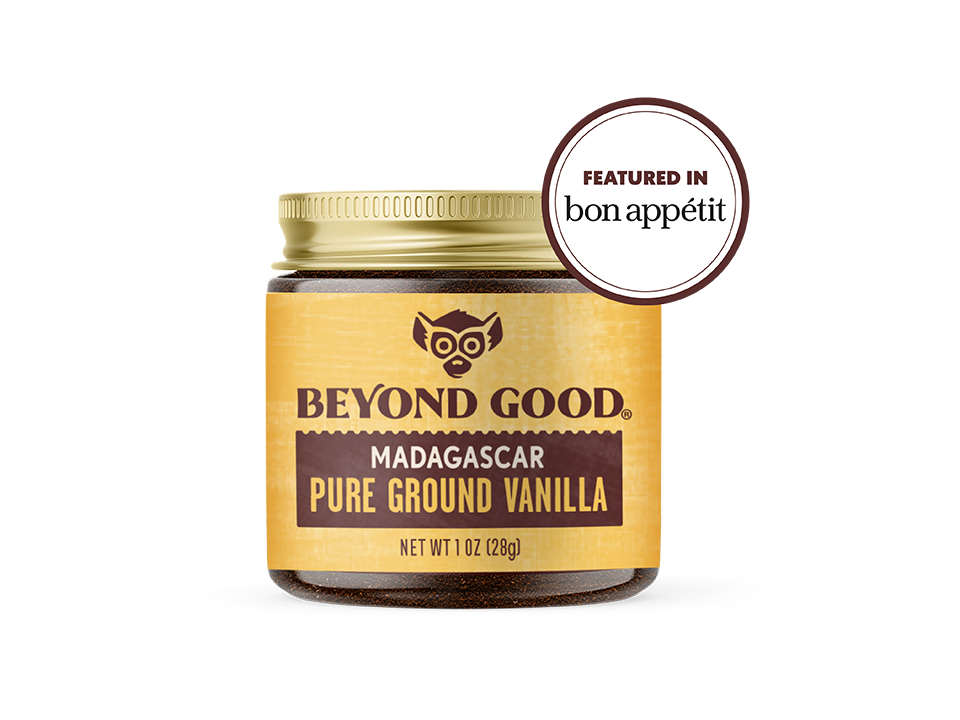 Pure Ground Vanilla Powder
Single Origin Madagascar
The most versatile form of vanilla you can bring into your kitchen. Sprinkle over the top of your breakfast, substitute for extract in your baked goods, or blend with other spices in savory dishes.

$25.00
Tasting Notes
The standard bearer for traditional vanilla flavor and aroma, with depth created by floral notes, notes of dried fruit and warm spices.
Explore More Beyond Good
We have plenty to choose from.