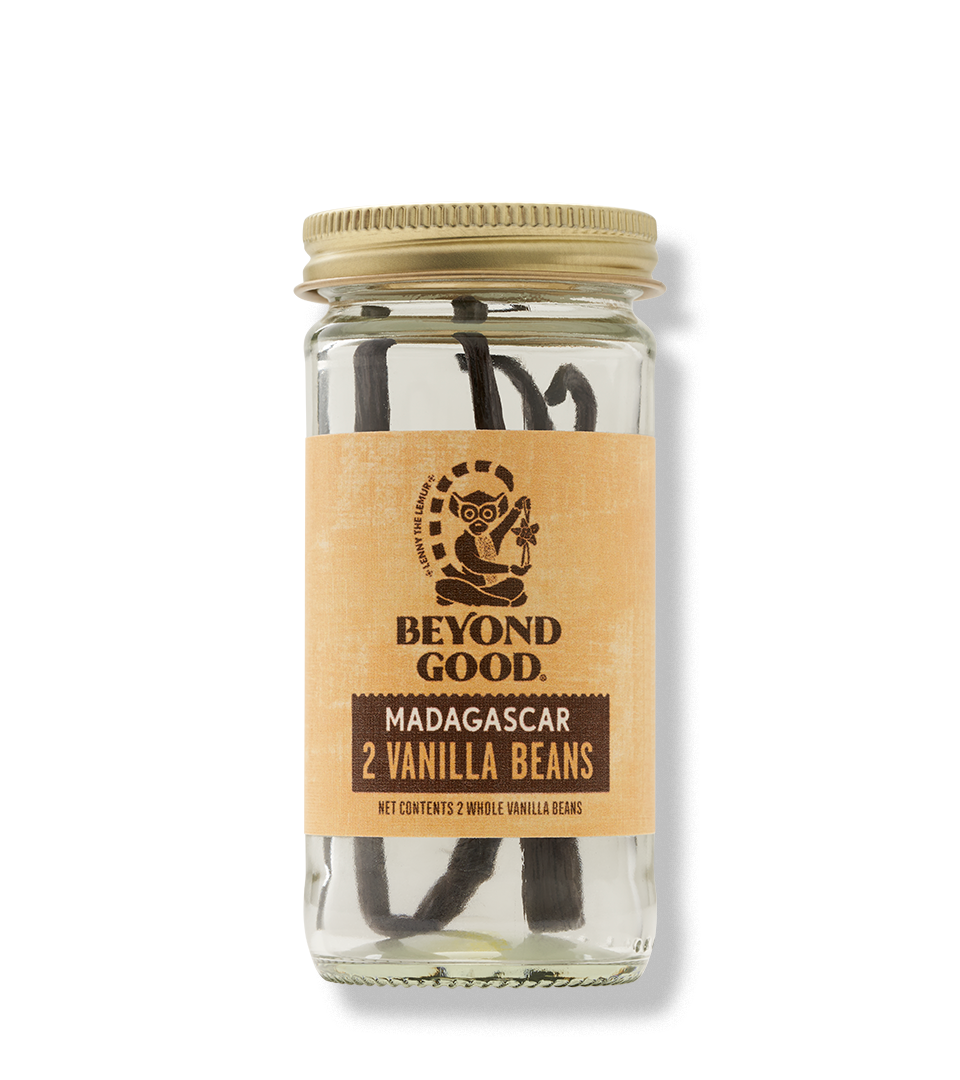 Madagascar Vanilla Beans
Single Origin Madagascar 
These Madagascar Bourbon vanilla beans are hand-cultivated on the northeast coast of Madagascar. Professional chefs and home bakers alike seek out Madagascar vanilla beans for their depth of flavor and aroma.
$19.99
Tasting Notes
The standard bearer for traditional vanilla flavor and aroma, with depth created by floral notes, notes of dried fruit and warm spices.
Explore More Beyond Good
We have plenty to choose from.