Chocolate Dipped Pretzels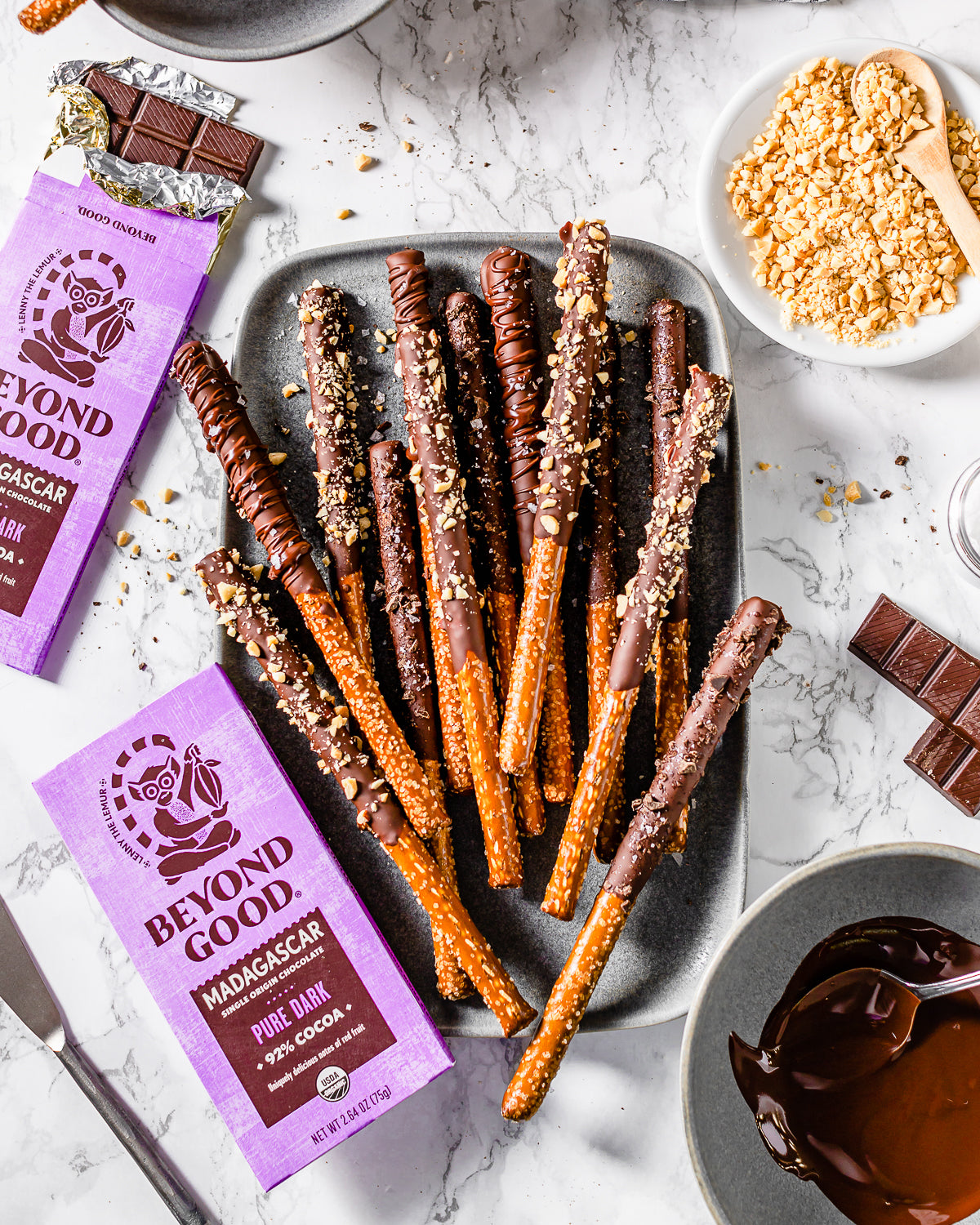 Ingredients
1/2 teaspoon coconut oil
1/2 tablespoon honey (if desired for a slight sweetness)
In a double boiler, melt the Beyond Good 92% Chocolate and the coconut oil. Stir with a rubber spatula until melted and smooth.

Transfer the chocolate to a jar and dip a pretzel rod into it. Using the rubber spatula, spread the chocolate evenly over 1/3 of each pretzel rod. Set on a parchment lined baking tray and repeat with the remaining pretzel rods.

Sprinkle the finished pretzels with toppings of your choice, such as crumbled halva, coconut flakes and sea salt, and chopped granola as pictured here. Place the baking tray into the refrigerator and let cool for 1 hour, or until the chocolate is set.