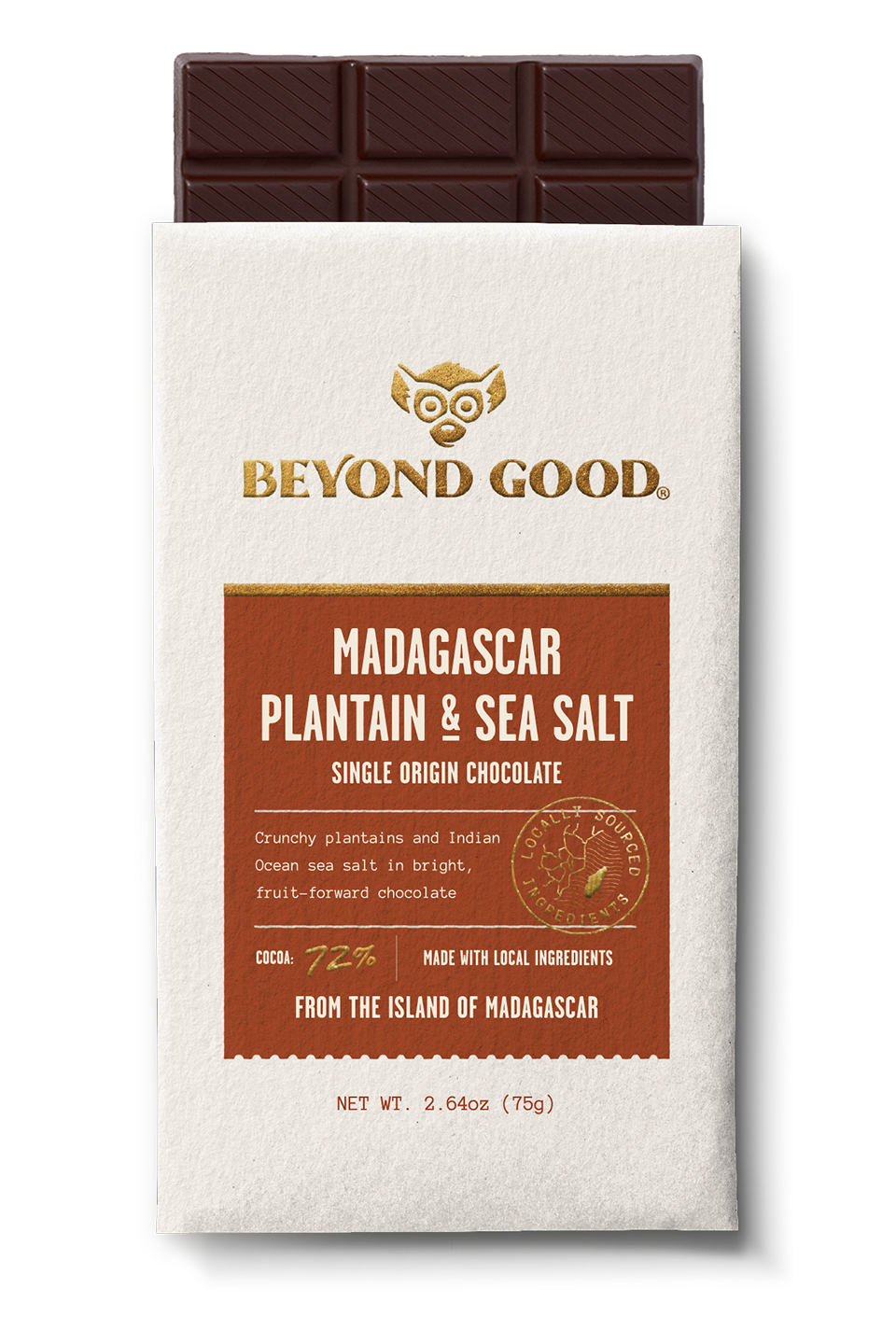 Madagascar Plantain & Sea Salt
72% Cocoa
Single Origin Madagascar 
This bar celebrates the unique flavors of Madagascar with locally sourced cocoa, plantains and Indian Ocean sea salt.
$8
Tasting Notes
Crisp, salty plantains complement this bright dark chocolate.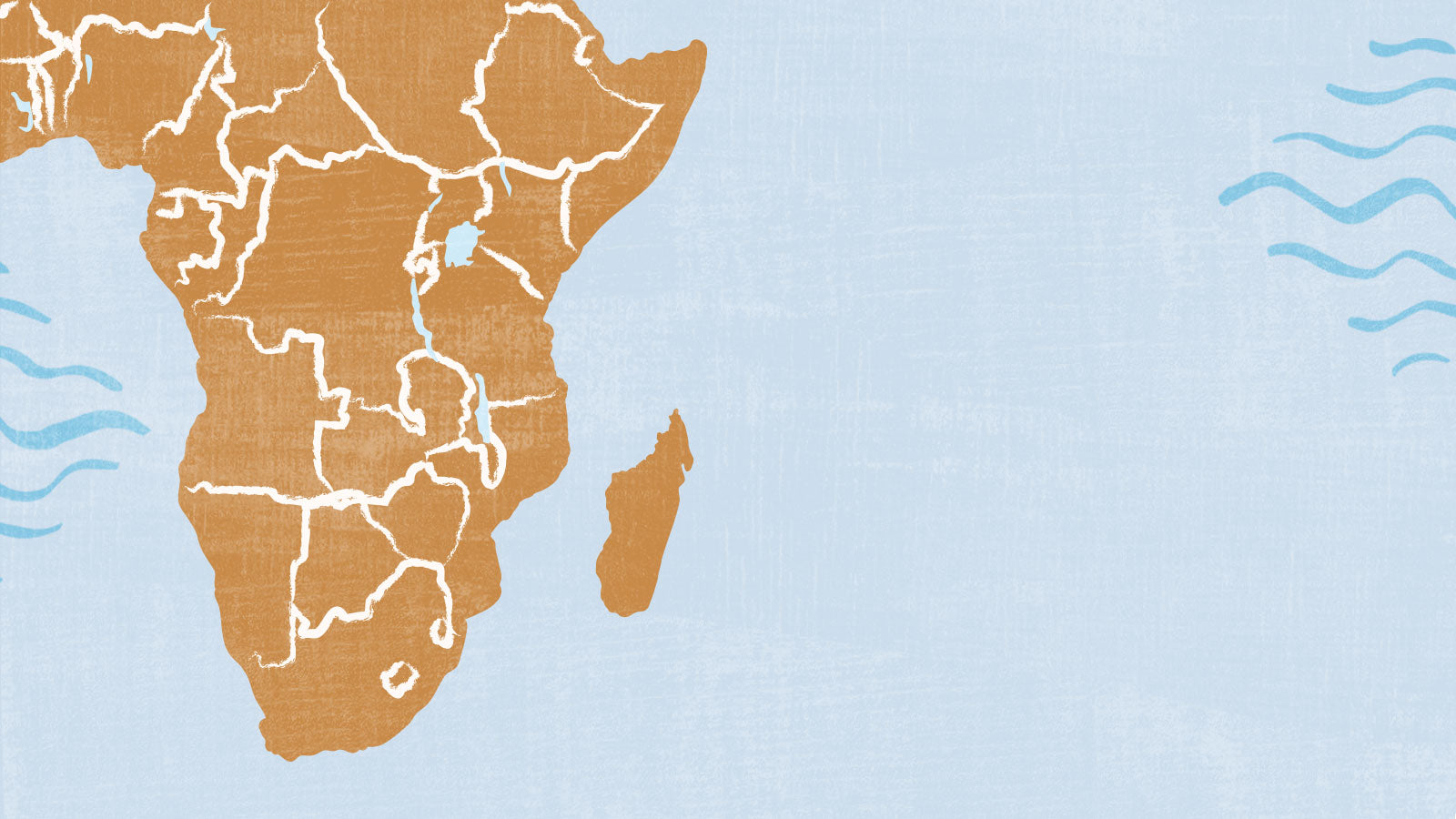 Sourced from
Madagascar
Madagascar is home to the world's most flavorful cocoa. Our bright, fruit-forward chocolate is the product of years of partnership with Malagasy farmers practicing sustainable agroforestry.
Explore More Beyond Good
We have plenty to choose from.