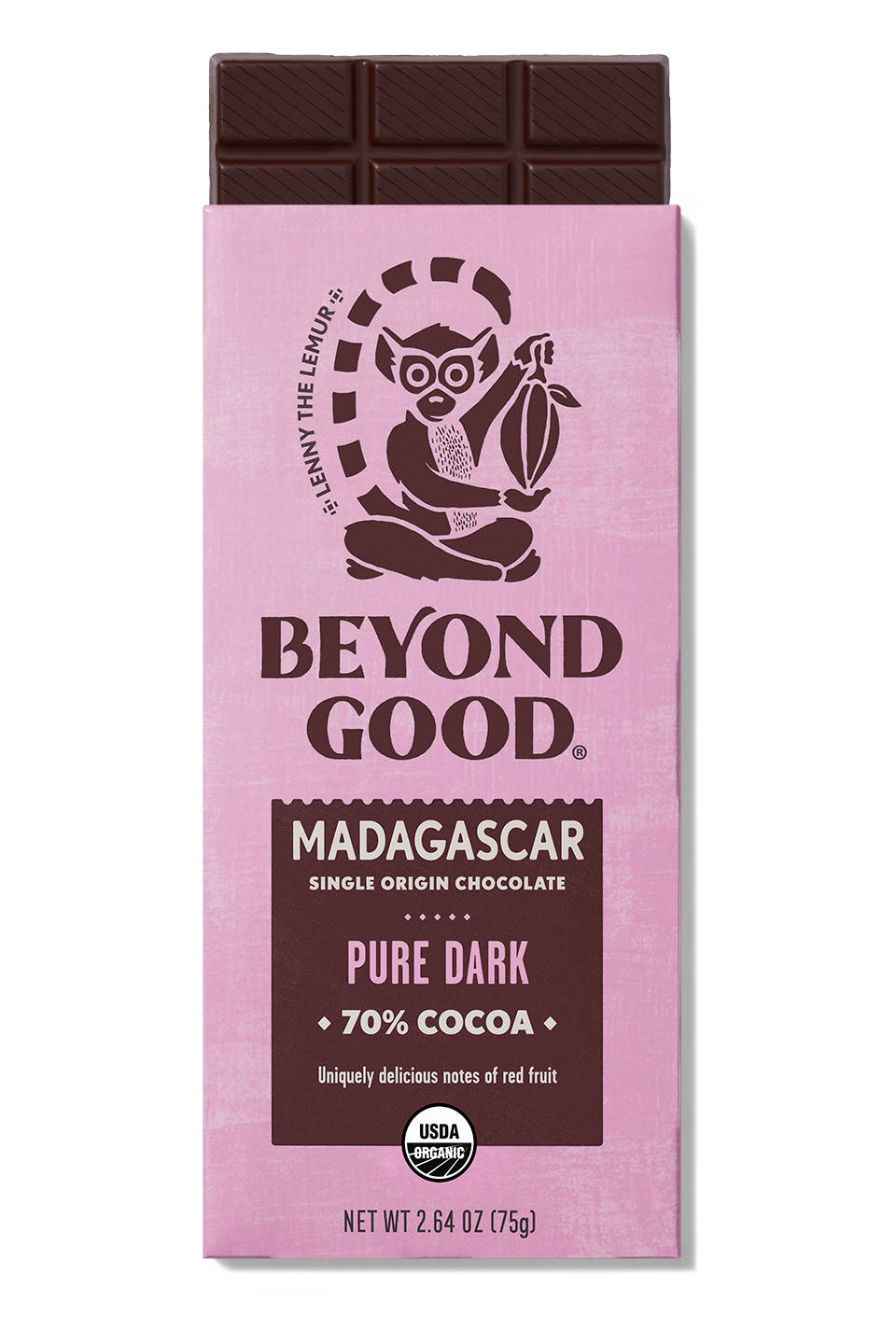 Pure Dark
70% Cocoa
Single Origin Madagascar
Our 70% Pure Dark Chocolate bar is our recommended entry point to the flavors of Madagascar cocoa. It brings the bright, fruity flavors that we love to the forefront.
$4.50
Tasting Notes
Begins with a smooth, brown sugar sweetness and finishes with notes of raspberry and cherry.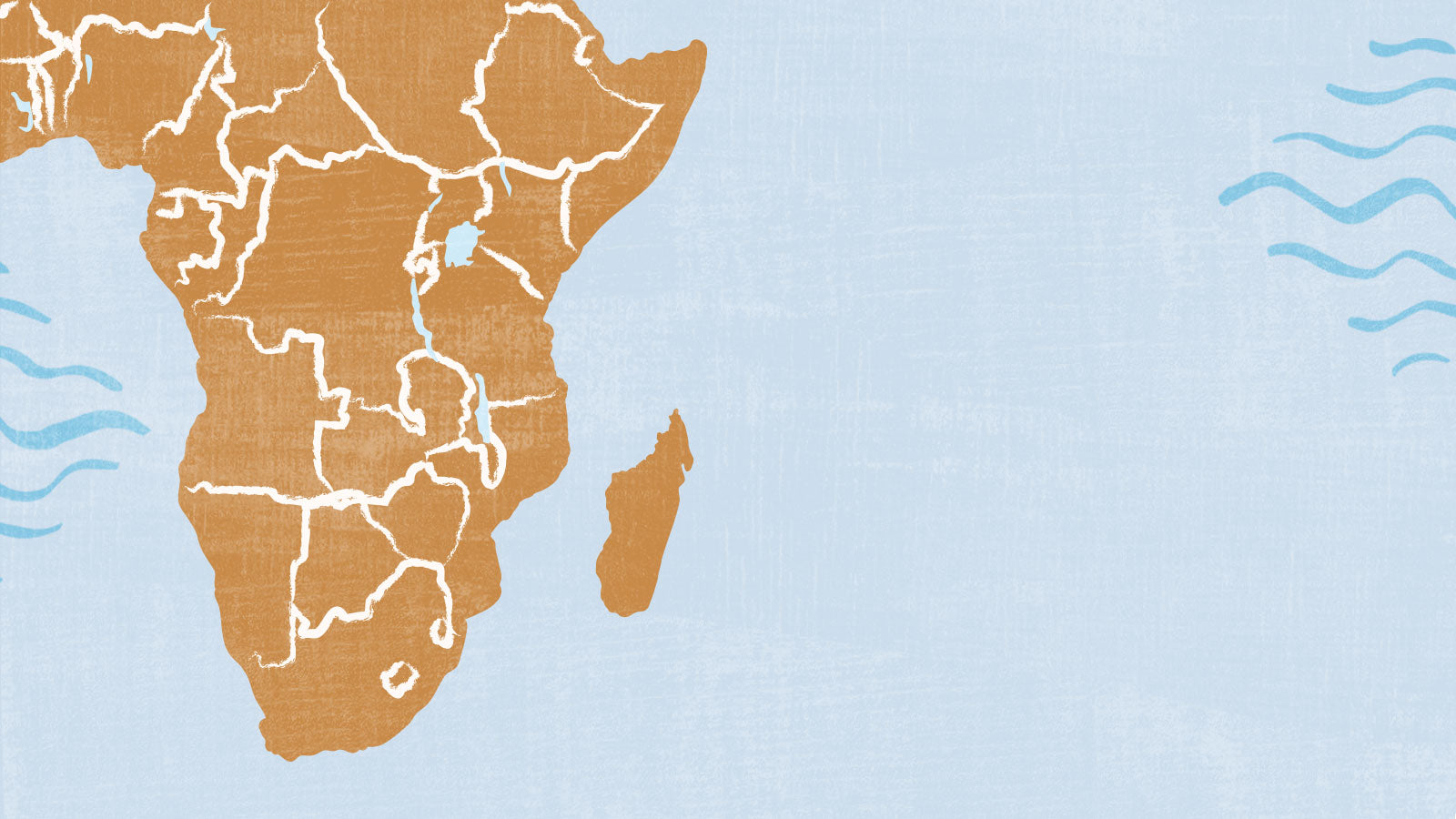 Sourced from
Madagascar
Madagascar is home to the world's most flavorful cocoa. Our bright, fruit-forward chocolate is the product of years of partnership with Malagasy farmers practicing sustainable agroforestry.
Explore More Beyond Good
We have plenty to choose from.